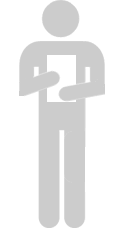 Description
Start working at vitepark as a sound technician, we are looking for people with desire and a minimum of experience to do new jobs
Realization of different live shows
Sound and performance of groups and live events
Assembly and control of shows
Preventive and maintenance of the sound equipment of the facilities
Fixed installation of sound and audio recording equipment
Requirements:


- Minimum age 18 years.

- Degree in Sound Technician
- Professional Training - Communication, Image and Sound
- Pass the vitepark studios tests.

- Languages: Catalan Level B1 essential. Spanish Level C2 essential English intermediate level.

- Minimum experience 2 years.

- Have completed ESO or equivalent qualification.
- The handling of sound tables is essential.
- Essential resident in Barcelona
- Good presence.
- Teamwork
- Driving license B + own vehicle.



Interested parties send CV to